By Jim Hickstein
This article was published in Nines 364. We are making it available here for reference by the Saab community. Join SCNA today to get more content like it.
If you only have one key for your Saab, you should start fixing that right now, or it may cost you.
Every owner of a Saab built since about11999 should have at least two working keys for their car, because replacing the only key is much more expensive than adding a second or third key. If you lose the last or only key, your car will need a whole new, special computer module as well as a new key, and special programming, to convince it you are not trying to steal your own car. Most locksmiths can't help you, and the parts are typically mail-order, so this is not a same-day proposition at the best of times.
All Saabs came with two keys when new, and can have up to four or five active keys each. But there haven't been any new Saabs since 2011, and used Saabs tend to come with only one.
How expensive?
To add a second key you need at least another transmitter, plus programming — of the car, not the key, so it has to be at the dealer — with a special tool, a handheld computer called a Tech-2. The transmitter+transponder is separate from the metal key blade, or blade+shell, which you might also need to open the door, and/or turn the ignition-key cylinder on the older models. You can probably add a key for around $400 but you might get this down to under $200 if you're resourceful and lucky, with maybe some used parts and another helpful Saab owner near you.
To replace the only key, you will need a new or used key, and new or used CIM (Column Integration Module) or TWICE (Theft Warning Integrated Central Electronics), on most of these models, the computers that control the entry and immobilizer systems; and it takes work to replace the module itself, again plus programming. On the NG 9-3, the key must be brand-new and OEM: a used key will not work, unless it's already mated to the CIM, typically supplied together. Claimed-new keys from aftermarket sellers (eBay, Amazon, Alibaba) are almost certainly not properly initialized and will fail to program at the crucial moment. Dealers may have to charge you well over $1000 — I've heard of $2000 — for the whole job, but you may be able to get it done for under $500 with help. Still more than just a second key.
A Saab dealer — strictly speaking, an Orio Official Service Center; saabparts.com has a map — can certainly help you, though they usually charge a markup on parts and of course they have to pay professional technicians and keep the lights on. You should support them if you are able to.
But if you can source some of the parts and do most of the labor yourself, you can save a lot of money. There are Saab amateurs, such as myself, who have a Tech-2, most with the Security Access Level 1 needed for the NG 9-3, who charge as little as $50 for the programming work. There may be one near you: tech2wiki.com has a Tech-2 locator. You have to get the car to them, which can be tricky if you lost the only key: I charge $100 for housecalls, more for travel outside my area.
Typical cost (estimated)
Add second key
Replace only key
Model
Dealer
On your own
Dealer
On your own
OG 9-3 1998-2002 +2003CV (9400)
OG 9-5 1998-2009(9600)
$200 New xmtr2
$ 90 Cut blade3
$120 Labor: Tech-2 (pro)
=====
$410
$50 Used xmtr4
$60 Cut blade5
$50 Tech-2 (amateur)
=====
$160
$800 New TWICE+xmtr
$ 80 Cut blade
$240 labor (TWICE)
$120 Tech-2
====
$1240++
$200 Used TWICE+key
$ 60 cut blade
$ 0 your own labor
$ 50 Tech-2
====
$310
NG 9-3 2003-2011(9440)
$200 new xmtr
$ 90 cut blade
$120 Tech-2
=====
$410
$50 Used xmtr
$60 Cut blade
$50 Tech-2
=====
$160
$800 New CIM
$ 90 Cut blade
$240 labor (CIM)
$120 Tech-2
====
$1250++
$150 Used CIM+key
$ 60 Cut blade
$ 0 your own labor
$ 50 Tech-2
====
$260
NG 9-5 2010-2011(9650)
$200 new xmtr
$ 90 cut blade
$120 labor6
=====
$410
$ 80 new xmtr
$ 60
$ 0 labor
=====
$140
$200 new xmtr
$ 90 cut blade
$240 labor
====
$530
$ 80 new xmtr
$ 90 cut blade
$ 0 your own labor
====
$170
Clearly, $160 < $1250. Procrastinating on this could cost you a thousand bucks. Plus you're still facing the expense of a second key so you don't go through this again, because now you know better. When programming, all the keys must be present at once, so if you have to go the new-module route, buy two keys right away. Any old ones will drop off the list and no longer start the car, even if you find one later. Or someone else does.
Even if you go the cheapest possible route, it still costs much more to wait until you lose your last key. So get on it!
P.S. Don't throw away your old CIM! The brand-new parts from Orio only come as a repair kit these days, minus the plastic shell and certain connectors, apparently because of issues with their supplier. So just because your old CIM doesn't start your car any more, doesn't mean it has no value. Hang onto it, or sell it to someone who can use it: a few of us can re-initialize them. Ditto for the NG 9-3 and 9-5 keys: one of these days we'll need all those circuit boards, once the supply of new ones dries up and we figure out how to re-use them.
References: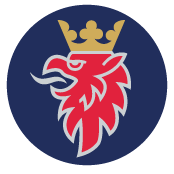 Notes: