Do you know someone with a Saab who is not a member of SCNA? Please ask them to join. They will get an extra three months of membership (one issue of 9s*) for each paid year, and so will you!
Just send them to saabclub.com/join and give them your details.
At the checkout page, they should enter your name, and optionally your email address and/or SCNA member number. We will let you know by email when we verify this, and your expiration date and theirs will automatically be moved out by one or two quarters.
---
We have postcards! We are happy to mail them to members on request to membership@saabclub.com. If you spot a Saab or a Saab owner, give them this card to help you get the referral credit. You'll need to write in any or all of: your name or initials, member number, and email address, so we can identify your membership for credit.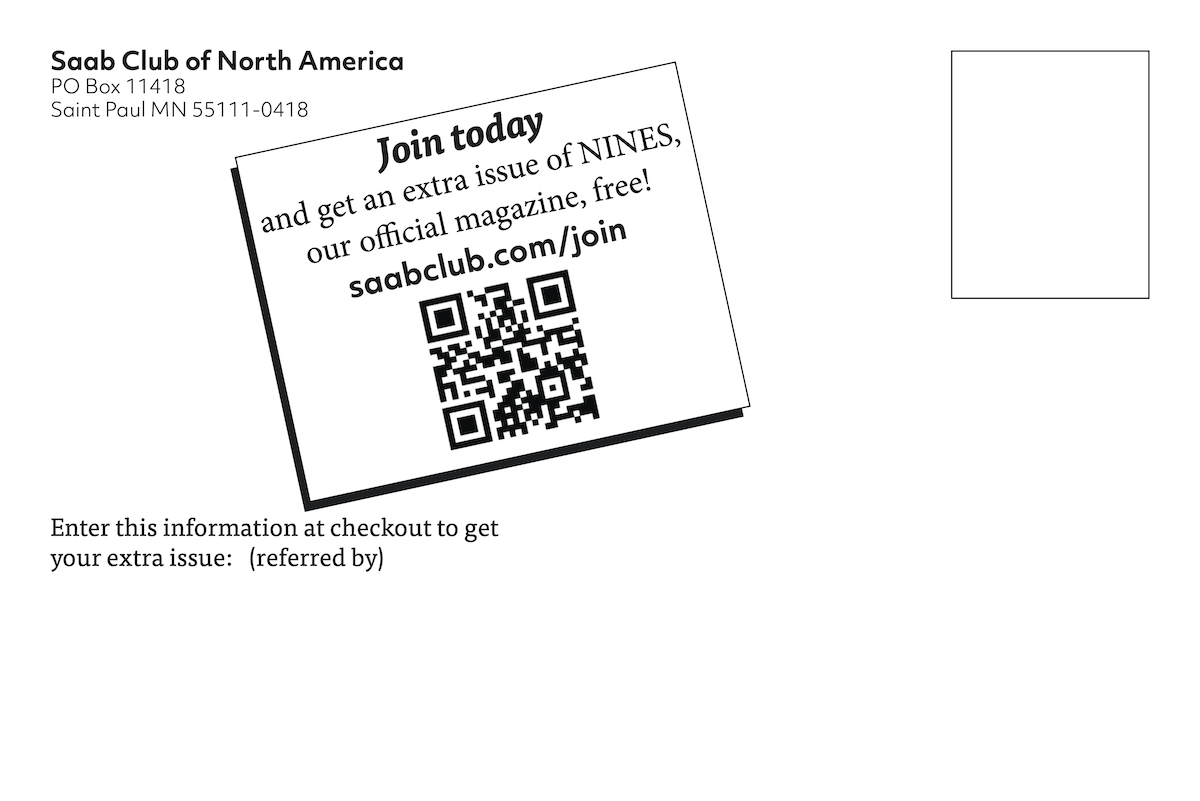 *9s is published quarterly. If that changes in the future, the referral bonus will add one extra issue to each membership, according to the publication period at that time. Your SCNA member number is on your Member "Card" (login), and we will start printing it on your 9s address label for easy reference. Referral bonus only applies to new SCNA members.