People's Choice
If you've modified your Saab to fit your own personality or set out to show how much your Saab could be improved using different parts and pieces, or it's just a nice car, then People's Choice is right for you!
---
Vehicles entered in People's Choice are judged by the vote of SOC attendees rather than appointed judges. Cars are parked in the showfield by category and SOC attendees vote for the car in each category that most takes their fancy.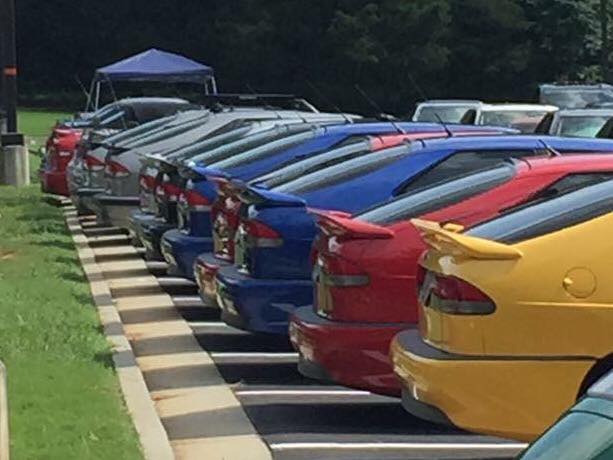 Success often involves presenting a vehicle that catches people's attention. A clean, well-kept car will be smiled upon by voters! Also, you should present your car in person, and with proper signage. If your just-a-baby 2011 9-5 already has 200,000 miles on it, let everyone know with a big "200,000″ splashed across the windshield! If your classic 99 has lots of upgrades, display a list and display it where it will catch people's attention, then talk your Saab up when they stop to talk with you. Be sure to display your Dash Card and Rally Plate prominently throughout SOC, as these contain the number of your car for People's Choice voting.
Not sure? Check this comparison.