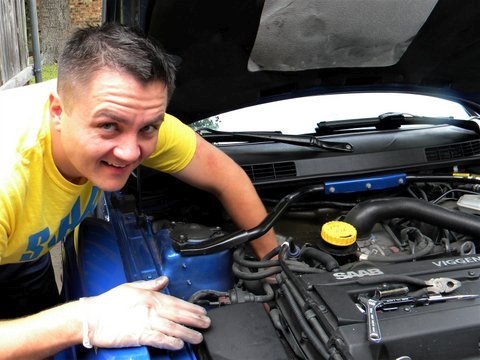 Daniel Cahill, Vice President
Dallas, TX
Originally from Canada, Daniel began his love affair with Saabs in
elementary school when his science teacher rolled up in a shiny new 900 SPG.
The tri-spoke alloys and whale-wing made quite the impression on him and it
was love at first sight! He remains very passionate about keeping the brand alive by helping owners
source parts and connecting people in the community. He runs Saab Fans From
Texas, bringing owners together to celebrate their favorite Swedes! Daniel
understands that quirky Saabs are certainly not for everyone, yet essential to some!
Current Saabs:
'99 Viggen
'08 9-3 Convertible
'11 9-4x
Prior Saabs:
'67 96
'88 9000 turbo
'95 9000 Aero
'99 9-3
'02 9-3 SE Anniversary
'02 9-5 Aero
'03 9-5 Linear
'05 9-5 ARC Combi
'07 9-5 Aero Anniversary
'11 9-3 Combi